The government is taking steps to simplify the rules governing "unfair preference" claims by liquidators.
Deputy Treasurer Michael Sukkar said creditors who act honestly and arm's length should not be sued for small payments when a company they have dealt with goes into liquidation.
Under the reforms, transactions for less than $30,000 or made more than three months prior to the company entering external administration will no longer be subject to clawback, provided such transactions involve non-creditors. related and are part of the normal course of business.
"These changes are in line with the unfair preference rules that apply under the simplified liquidation process that the government introduced in 2021," Mr Sukkar said.
To ensure liquidations with insufficient assets can continue, beginning July 1, 2023, the government is providing an additional $20 million over two years to the Assetless Administration Fund, a grant administered by ASIC.
Liquidators could request a grant of up to $5,000 per liquidation with no assets, without having to provide evidence of potential fault.
Mr Sukkar said the government was also clarifying the treatment of trusts with corporate trustees under Australian insolvency law by introducing a legislative framework for the external administration of trusts.
"The framework will enable greater efficiency in the external administration of corporate trusts, ultimately supporting better outcomes for distressed businesses and their creditors," Mr. Sukkar said.
"The reform reflects the results of the 2021 government consultation, which demonstrated that there is broad stakeholder support for the reform."
These measures will complement recent insolvency reforms that provide greater certainty for business owners looking to rescue a financially distressed but viable business.s as part of the government response to the Insolvent Business Safe Harbor Review.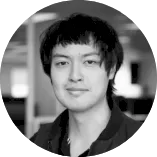 Tony Zhang
Tony Zhang is a reporter for Accountants Daily, which is the leading source for news, strategy and educational content for professionals working in the accounting industry.
Since joining the Momentum Media team in 2020, Tony has written for a range of his publications including Lawyers Weekly, Adviser Innovation, ifa and SMSF Adviser. He has worked full-time at Accountants Daily since September 2021.
You can email Tony at This email address is protected from spam. You need JavaScript enabled to view it.